March 28th, 2014 | Shonali Burke |
1 Comment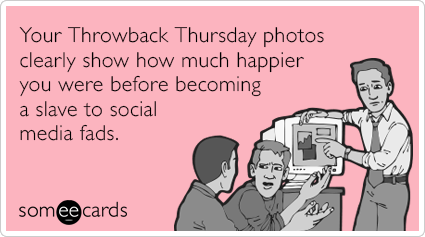 She gets up at 5:30 a.m., or maybe 6. He R&S' (rises and shines) at 7 a.m. (or so).
Time enough – just barely enough, and some days not even that – for the two of them to hug, kiss, and chat a bit while one sips tea and the other Diet Coke, before the frenetic dance of get-ready-to-go-to-work-and-don't-forget-your-breakfast/lunch! begins.
The day takes over. Work takes over. Life takes over. For the entire day, figure nine-plus hours, full of emails (many of which are "reply all") and conference calls ("OMG! I didn't lose you!") and frenetic calendar adjustments for meetings that are probably completely unnecessary but seem vital… at least, at that moment.
On a good day she might get a walk in; he might make it to the gym (and two days in a row? W00t!). And if they get home in time to eat dinner together – if there isn't a happy hour or networking event to attend, that is – they offer silent thanks for their microwave, the most frequently used appliance in their state-of-the-art kitchen.
Filed under
Marketing, Shonali Burke, Social Media
| Tags:
engaging in social media
,
social media marketing
|
Comment (1)
March 21st, 2014 | Shonali Burke |
2 Comments
My friends over at Rad Campaign gave me a heads up on an interesting infographic over at craigconnects, that says it "cracks the crowdfunding code." While it does not draw on primary research, it does pull from reliable sources and positions the information well.
Over and above that, crowdfunding is integral to the #HopeProject campaign SBC is working on for Milaap (disclosure: client), not to mention building and motivating communities to do good is a particular passion of ours, so I figured I'd share it with you.
Here are some of their insights:
Fundraisers who use a video raise 2x more than those without videos
More than $19M online donations were processed on #GivingTuesday in 2013
Over $9,000 on average is raised on nonprofit campaign crowd funding pages
Filed under
Community Building, Marketing, Nonprofit, Shonali Burke, Social Media
|
Comments (2)
March 12th, 2014 | Guest Contributor |
5 Comments
Guest Post by Adrienne Erin 
No matter how old you are, it should be clear by now that there are certain things that are "quintessentially Internet" – that is, they belong to the people who were raised on the Internet, in all of its omnipresent glory. Memes are one of those things.
Image: Retis via Flickr, CC 2.0
For most of us, memes are a trifling way to spend the day: a source of laughter or, albeit less frequently, inspiration. For marketers, memes may have come to represent something very different: an "in" with the "Internet culture" crowd.
What we're talking about here is memejacking: another of those made-up-sounding words that has come to have a welcome place in the marketer's toolkit.
Filed under
Community Building, Guest Posts, Marketing, Social Media
| Tags:
marketing with memes
,
meme
,
memejacking
|
Comments (5)